Om KIM på nett - Les andres erfaringer med KIM
‹ Tilbake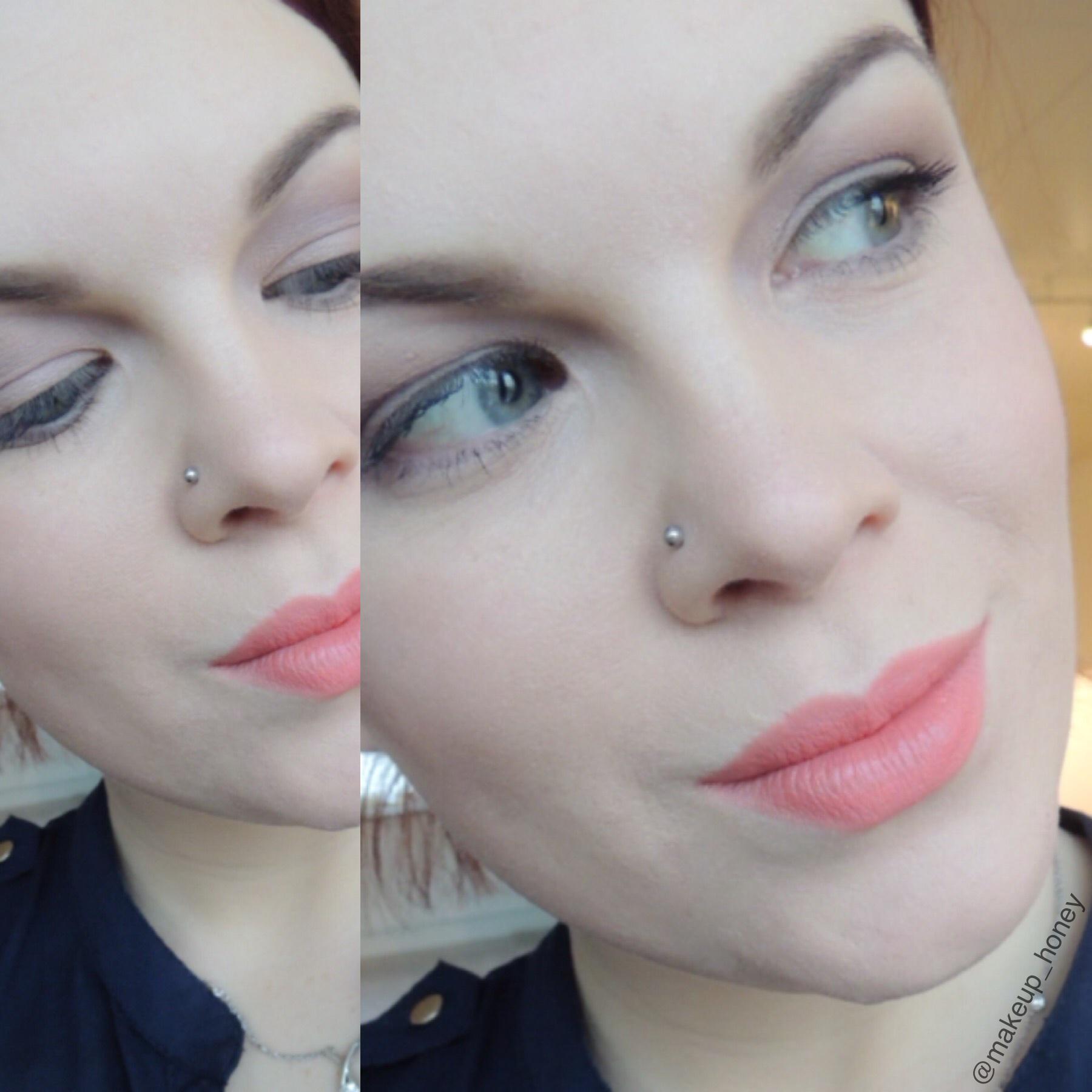 Skrevet av Sian Bakke aka MakeupHoney
Foto: Sian Bakke

Les innlegget på bloggen til MakeupHoney

I enjoyed the KIM Cosmetics Lipsticks that much that I have about HALF of the store to test out. Rather than do it in one big post of information overload I am going to space them out a bit. In the original post I wrote about the company and the ingredients and translated everything from the website. KIM Cosmetics is a Norwegian company and the website is in Norwegian so you will need to read the original post if you are not speaking Norsk.
Today I have a simply gorgeous lipstick to show you from the KIM Bad Girl Collection "Donna Bella", as with the rest of the KIM lip range, this one is a little stick of minty heaven. The mint not only smells great but it gives your pout a happy tingle that naturally plumps your lips. It is a coral shade which is perfect for this com in season as orange is seriously on trend this year.

Ingredients:
Prunus Armeniaca Oil , Cera alba (Beeswax) , Butyrospermum Parkii (Shea) Butter, Simmondsia Chinensis (Jojoba) Seed Oil, Candelilla Wax, Vitamin E (Natural), Peppermint Lip Balm, Rosemary Seed Extract (Helianthus annuus (Sunflower) Seed Oil, Rosemarinus officinalis (Rosemary) Leaf Extract), Zink oxide, D&C lakes.

I really felt that this colour worked for my complexion, although it is a coral is leans on the pinker side of coral which works well for the paler complexions. I applied it direct from the bullet over bare lips (in hindsight I could've use a primer as I have been wearing the Velvetines for 4 days straight and my lips are dry) Aside from wear the product clung a little to my dry lips, it spread evenly. The pigmentation's perfect, I really cannot get enough of the KIM lip products.

Seriously love this lipstick, Usually I snap one or two pictures and move on to the next during a swatch session but this was the start and end of Sunday´s swatches. I put it on and did not want to remove it, then took a 100 selfies. I have to learn to focus better or Lene will use "Mum Voice" on me…

My whole face is in fact KIM Cosmetics for this look. I used Benefits Oxygen WoW Foundation, Max Factor Mascara and 17 Brow Pencil, the rest is all KIM and those product reviews will be coming up in a later post but for now know that I used "Hot Mamma" Mineral Blush, "Pure Black" Organic Eyeliner, "Miss G" Mineral Eyeshadow and "Peachmilk" Mineral Eyeshadow.